Shabana Baig originally came from Pakistan, but she has lived in Ottawa, Ontario, for over 20 years. She has raised her four children in Canada. There is always a surprise when people ask her where she is from. She answers Ottawa, but they mean her original homeland. She said, "In my heart, I am Canadian. I always think, why are they asking me this question?" She acknowledges her kids were raised in Ottawa, went to school in the region, and work in the community. If you are considering relocating to a country where there are many opportunities for you and your family, contact Canadian Visa Expert. They will walk you through the steps of applying for the visa required to live and work in Canada. 
Roddy Christie relocated to Canada in 1993 from Scotland. He still considers himself Scottish as well as Canadian. Christie straddles between the two cultures. He says when he is in Canada, he is Canadian, since he has lived here for more than 20 years. But when he goes to Scotland, he adapts very quickly. He and his former partner chose Canada over New Zealand because it is a great place to raise their children. Christie believes you should adapt to the culture of where you live. Canadian Visa Expert will provide you with a list of potential visa track options that are best for you and your family. Contact them today!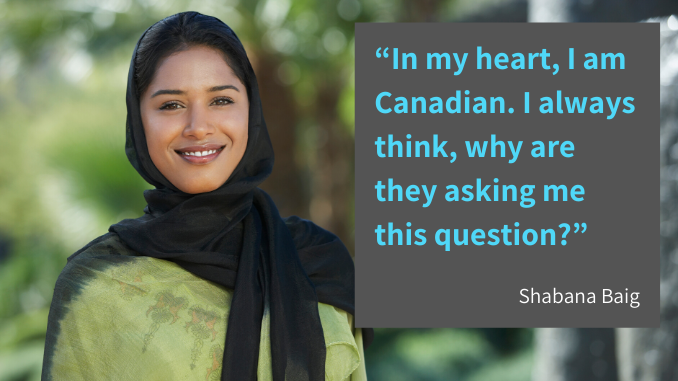 Education was the reason Sheila South left Ghana and relocated to Canada. She was only ten years old but remembers it plainly. A friend of the family who worked at the British High Commission asked if Sheila and her sister could move to Canada with her. Her mother wanted to give her a chance to receive a good education, so she allowed her to go. Christie had a fun time in Calgary but struggled when the family relocated to Newfoundland. She was not happy and moved back to Calgary, where the diversity was accepted more than in Newfoundland. She is now in year three of a BA degree program in child studies at Carleton. She is planning to go forward to a teacher's college. Although she holds onto her culture, she feels very much Canadian. Canadian Visa Expert has a team ready to help you apply for the required visa to live in Canada. Call them today!