Immigrants relocating to Canada often have a checklist to help them choose where to live when coming to the new country. One immigrant from Mexico, Sara Rosales, knew the city needed to be around good colleges and universities since she planned to return to school and her children would need somewhere to study as well. She needed a central location for finding a good job. But most importantly it needed to be family-friendly. Rosales decided upon Oakville, Ontario, which checked all of her requirements. "Being able to raise a family was one of the key points why we stayed here," Rosales said. Oakville won first place overall in the MoneySense Best Places to Live for New Canadians 2018: Top 100 Cities. The Five Phase Process by Canadian Visa Expert will simplify the worker visa process. Contact them today for help applying for the correct visa to live and work in Canada. 
Over the past decade, Oakville had an increase of visible minorities from 18 to 31 percent according to the latest census. Close to 30 percent of residents speak a language other than French or English, making it the 35th most linguistically diverse city in Canada. The ranking of the cities reflects the interests and needs of immigrants. Extra points are given for the percentage of the population speaking languages other than French or English and increase the importance of affordable rent, low unemployment, and access to an airport.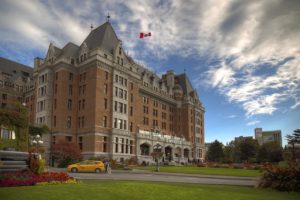 Oakville took number one for the province of Ontario as well as overall in Canada. Halifax, Nova Scotia, took the top spot in Atlantic Canada. The city is a major cultural center in the provinces. There is a large population of post-secondary students who have a large influence on the local cultural scene. Mont-Royal, northwest of Montreal, is the top place to live in Quebec for immigrants living in the region. Red Deer is the top place in Alberta for newcomers. It has the third largest population in the province, behind Calgary and Edmonton. Red Deer is home to close to 1,800 immigrants. There are many job opportunities, a great healthcare system, and a welcoming environment in Canada. Contact Canadian Visa Expert for help with the immigration process.