Canada is considered a relatively calm country when it comes to the conduct of life and the peace of its citizens. As of May 15, 2021, there were just over 70,000 police officers in Canada. This is 1267 more police officers than in 2019. This is 183 police officers per 100,000 residents.
In the interesting infographic in front of you, created by Statistics Canada, you can discover more interesting data. For example, 22% of police officers are women. You can read about it here.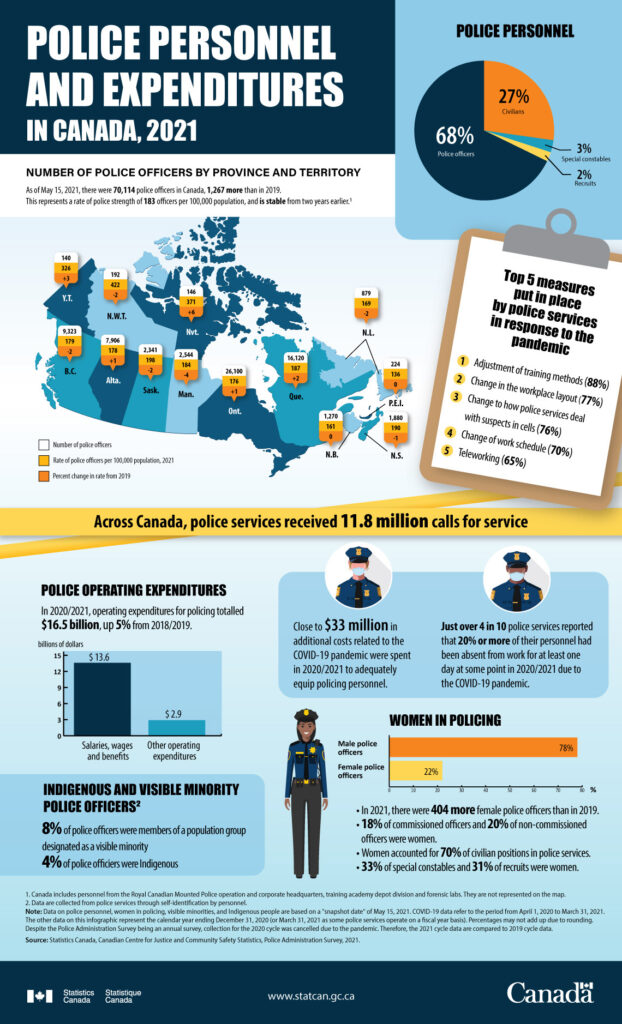 Life in Canada is very interesting. If you are interested in living and working in Canada, the first step we offer is to call a Canadian Visa Expert for preliminary details about relocation.