A Nigerian immigrant, Kolawle Adedeji, struggled to find words to express how he felt about joining 37 million people as a Canadian citizen. He was happy to announce two special things that happened on the same day: Canada's birthday and his birthday to Canada. He realized his dream was coming true seven years after arriving in the country. "Canada is the place somebody is supposed to live. You are safe, you are secure, no gunshots, no problems, everybody goes on their own duty, so I thank God today," said Adedeji. Adedeji, his 14-year-old son Valentine, and fifty other people were welcomed as Canadian citizens at the Canada Day ceremony.
Canadian Visa Expert has a team of immigration professionals dedicated to helping everyone obtain a visa to Canada. Contact them today!
 It was an emotional event for everyone involved, even the judge who presided over the event. Judge Suzanne Carriere became Canada's first Metis citizenship judge just weeks ago, and she got choked up while reciting the rights afforded to the new citizens. She made a point to snap a selfie with the newcomers to mark the occasion.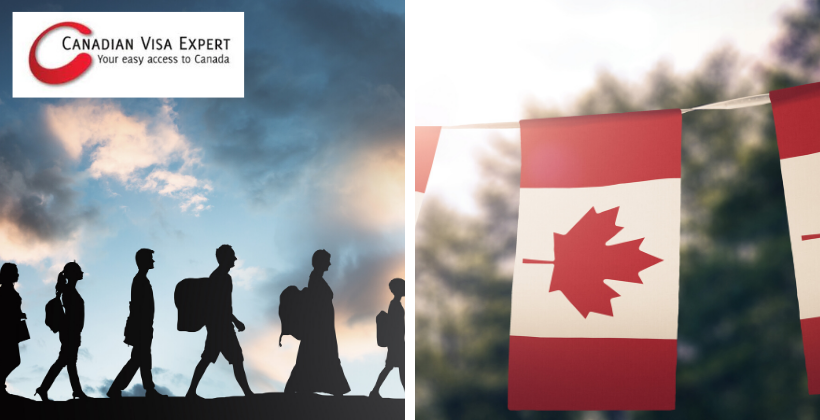 The team at Canadian Visa Expert understands it is an exciting time in someone's life when moving to a new country, but it can also be overwhelming. They will help you choose the proper visa and apply for it correctly.
Carriere noted that when you are born in the country, you don't think much about your citizenship. But on this day, she saw people who are incredibly grateful to become citizens. It is a reminder of what it is to live in a free country and how lucky everyone feels. The oath of citizenship taken by the newcomers was a highlight of the festivities planned to mark Canada's 151st birthday, including food trucks, culture shows, face-painting, and bouncy castles.
The objective for Canadian Visa Expert is to make your immigration to Canada and the application process as simple as possible. They value each customers' financial situation and their desire to find a better life outside of their home country. Contact them today!