When foreign nationals apply for immigration to Canada and are issued a Canadian Permanent Resident Visa, they often learn a secret that is not known by many. What they learn is that immigration to Saskatchewan is an affordable place for foreign nationals to live in Canada!
Located in the southwestern part of Canada, Saskatchewan is a province that is south of the Northwest Territories, west of Manitoba, east of Alberta, and north of the U.S. states of Montana and North Dakota.
Saskatchewan could be considered a prairie province because it is surrounded by lots of land. The province receives a great deal of sunshine and is reported to have the fastest growing population of all other provinces in Canada. For this reason, there are many jobs in the province that are open to newcomers! In addition, the low cost of living makes Saskatchewan an ideal location for foreign nationals. Canadian Visa Expert can help you with your visa application and throughout the entire immigration process.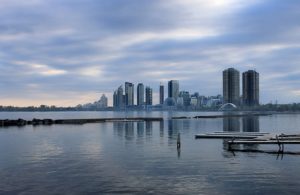 The province offers a very fascinating geography that includes everything from farmlands to spacious grasslands to massive sand dunes to impressive pine forests to crystal lakes to flowing rivers. In other words, for those who love the outdoors, Saskatchewan is the perfect spot for those who are approval for immigration to Canada!
Canadian Visa Expert has helped thousands of foreign nationals with their process for immigration to Canada. There are many choices of places to live with your Permanent Resident Visa to Canada – a small town like Moose Jaw or Yorktown, or a medium-sized city such as Saskatoon, or in a cabin by a lake, or on the prairie. The choices are limitless!
There are also so many exciting things to do in Saskatchewan, including horseback riding, camping, riding snowmobiles, hiking, boating, water skiing, and fishing. With the beautiful parks in the area, you won't run out of things to do! Contact Canadian Visa Expert today for more information on how you can immigrate to the lovely Canadian province of Saskatchewan!