[vc_row][vc_column][vc_column_text]According to a report by the Conference Board of Canada, the country's immigration rate must increase substantially by 2030 in order to support the current economic growth rate. Canada's aging population and decreasing birth rate pose substantial threats to the future growth of the economy. Elderly Canadians account for 16% of the population and the birth rate remains low at only 1.55 births per woman, which means weaker economic growth if the status quo persists.
Canadian Visa Expert assists people in other countries who wish to obtain visas to live in Canada. The facts in this report suggest that our services will likely grow in popularity and necessity in the near future. Immigration of younger people into the Canadian workforce is also important because as the aging population requires higher government spending, tax revenue will decrease. Younger workers can keep the economic growth strong and provide needed support for the aging citizens.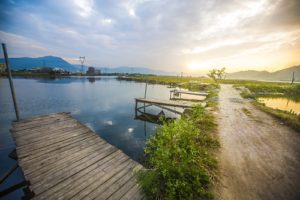 If the immigration levels remain steady at 260,000 immigrants per year, economic growth would slow from 2% to 1.6% by 2050. Therefore, the Canadian immigration level was recently increased to a new minimum of 300,000 immigrants annually and is expected to rise even further in the future. If you have considered moving to Canada, now is the time! CanadianVisaExpert can make the visa application process simple and easy.
Canadian Visa Expert looks to strengthen Canada by promoting immigration and offering professional services to simplify the process. Although some Canadians are not in favour of increasing immigration numbers, immigrants can strengthen a country, not only by contributing to economic growth, but also by contributing to the society and culture. While other measures must be implemented to keep economic growth steady, CanadianVisaExpert recognises that immigrants are a valuable resource to a growing, multicultural country like Canada.
[/vc_column_text][/vc_column][/vc_row][vc_row][vc_column][vc_custom_heading text="More Immigration Data" font_container="tag:h2|text_align:center"][vc_basic_grid post_type="post" max_items="3″ grid_id="vc_gid:1511328607315-12089dce-d958-10″ taxonomies="22″][/vc_column][/vc_row]