Becoming a Canadian citizen is the biggest honor of Tareq Hadhad's life
Tareq Hadhad arrived in Canada four years ago as a Syrian refugee and is now the founder of Peace by Chocolate. He was the first of his family to arrive in Nova Scotia in December 2015.
He along with his entire family had to flee their Damascus home and seek refuge in Lebanon after their chocolate factory was bombed and the war in their country intensified.
Not long after arriving at Antigonish, N.S., the Hadhad's started Peace by Chocolate. The family-run chocolate company was initially begun in a shed in their home country. Now the company employs 55 people. Prime Minister Justin Trudeau told the Hadhad's story and praised their success at the United Nations in 2016.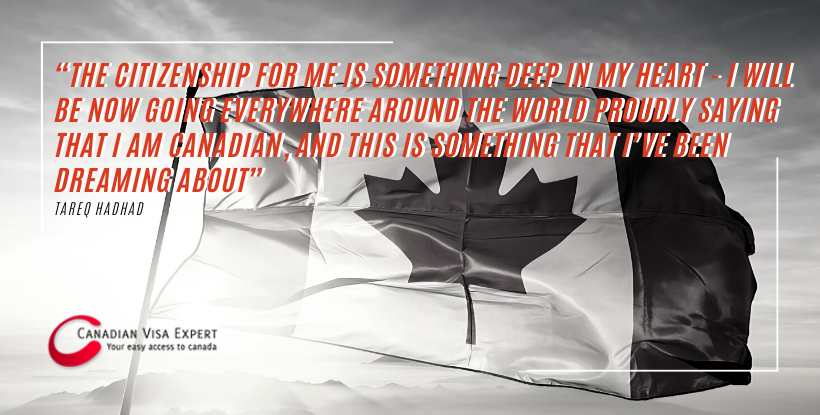 Hadhad recently passed his Canadian citizenship test and has over 1,000 friends that want to attend the swearing-in ceremony. "The citizenship for me is something deep in my heart…I will be now going everywhere around the world proudly saying that I am Canadian, and this is something that I've been dreaming about," Hadhad said.
You can see success when living in Canada just as the Hadhad family has enjoyed. Contact Canadian Visa Expert for help applying for the required visa to live and work in Canada.
Watch a Related Video: